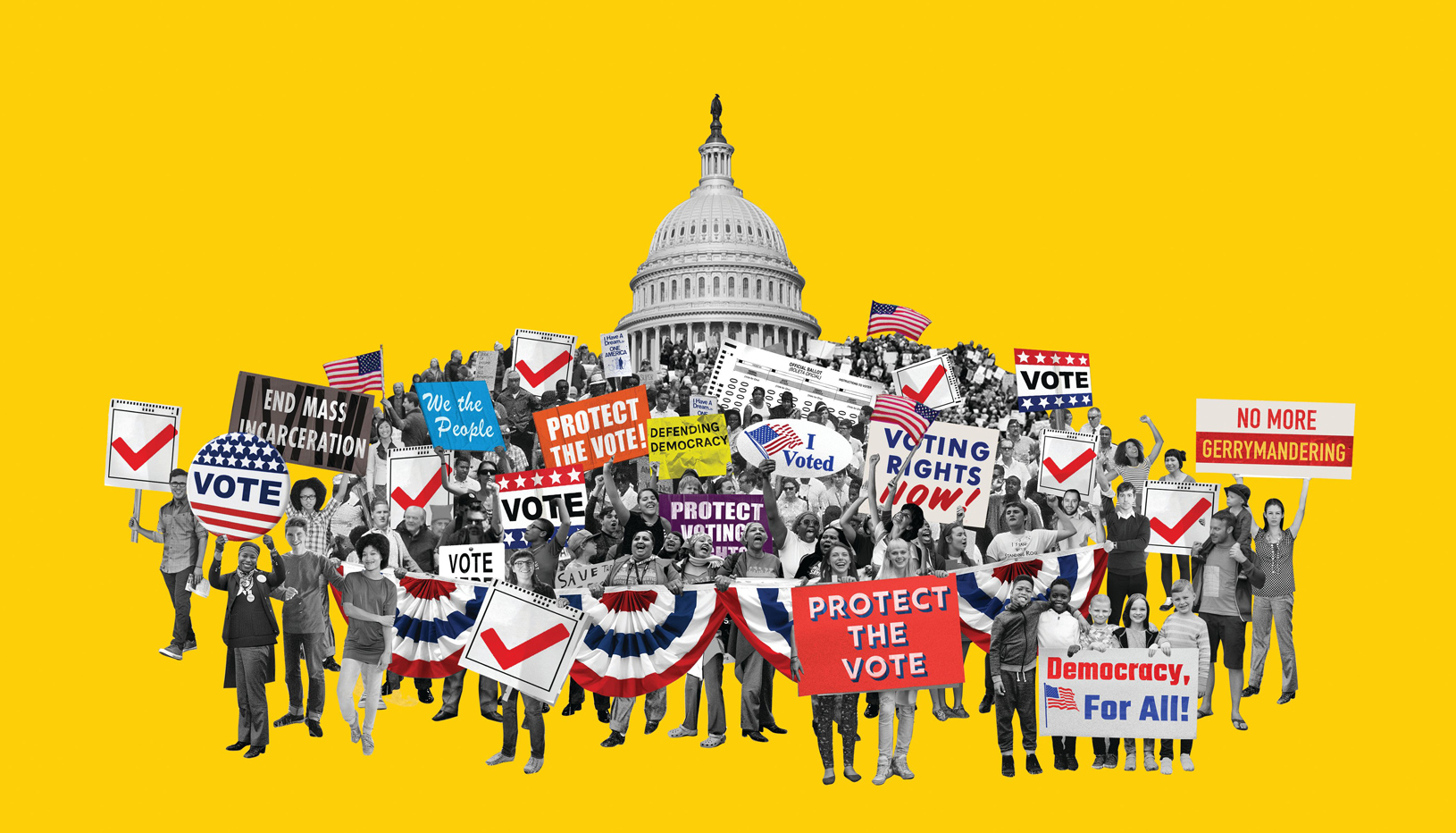 Introduction:
Democracy is a pivotal governance system that allows citizens to participate actively in decision-making, ultimately shaping modern politics. This principle emphasizes the values of freedom, equality, and popular sovereignty, marking its pivotal role in societies universally.
We have delved into the significant impact of democracy on contemporary politics, identifying its essential principles and the numerous benefits it presents to nations. Follow along as we explore the crucial relationship between democracy and modern politics.
The Foundation of Democracy:
At its core, democracy is built on crucial principles that serve as its foundation. These include the equality of all citizens in political matters, the protection of individual rights, adherence to the rule of law, and the conduct of regularly scheduled free and fair elections. With power vested in the people, democracy provides a space for citizens to voice their opinions, select representatives, and meaningfully participate in political decisions.
Political Stability and Legitimacy:
Democracy remains a powerful tool in modern politics as it promotes political stability, accountability, and legitimacy. This form of governance fosters peace during transitions of power by providing a framework that enables governments to uphold their responsibility of being accountable to their citizens. When elected leaders are chosen through transparent and fair methods, they gain legitimacy and can implement policies that truly reflect the desires and will of the people. Such legitimacy also fosters social cohesion and prevents the rise of authoritarian governments.
Protection of Human Rights:
Democracy is built on the bedrock of protecting human rights and individual freedoms. These principles ensure that everyone is equally treated and free to express their thoughts, assemble, practice their religion and be protected from the state's arbitrary actions. This is why democratic nations are known for their greater respect for human rights, creating a nurturing environment for personal and societal growth.
Promoting Economic Prosperity:
Studied data consistently proves that democracy and economic prosperity are linked. Economic growth is likely to occur under democratic governments as they promote market economies that drive entrepreneurship, innovation and just competition. A robust legal framework, transparent institutions, and protection of property rights are indispensable components necessary for economic growth and development. Additionally, the accountability mechanisms found in democracy can effectively fight corruption and promote fiscal responsibility, making it appealing to investors and contributing to economic stability.
Social Cohesion and Diversity:
Democracy promotes social unity and acknowledges diversity within a society by welcoming participation from all social groups. By ensuring inclusivity in discussions and respecting the representation of diverse interests and viewpoints, potential conflicts arising from religion, ethnicity, or socio-economic status are reduced. Public debates, civil society engagement, and protection of minority rights allow for navigating complex issues and finding consensus on contentious matters. Overall, democracy fosters social harmony and enables societies to overcome challenges effectively.
Global Influence and International Relations:
Democracy is a key player on the world stage, with countries embracing it wielding significant influence. These nations are known to promote peace, stability, and uphold the rule of law, creating fruitful collaboration among themselves. Shared democratic values such as respect for human rights and peaceful conflict resolution pave the way for productive engagement between countries. Moreover, democratic systems foster diplomacy, negotiation, and the promotion of common interests, resulting in increased international cooperation on issues such as climate change, global security, and economic development.
Conclusion:
The significance of democracy in contemporary politics cannot be overstated. This system has revolutionized the way nations govern themselves by stressing political equality, citizen participation, and human rights. Additionally, democracy promotes political stability, safeguards human rights, enhances economic progress, and fosters social unity – all in aid of creating an environment that allows societies to thrive. Furthermore, democratic values extend beyond borders, impacting global norms and facilitating international collaboration. As we navigate the intricacies of today's world, the perpetual relevance of democracy is paramount to shaping a future that is fair, all-inclusive, and prosperous.